I carved a new pumpkin this year! It's Mimikyu!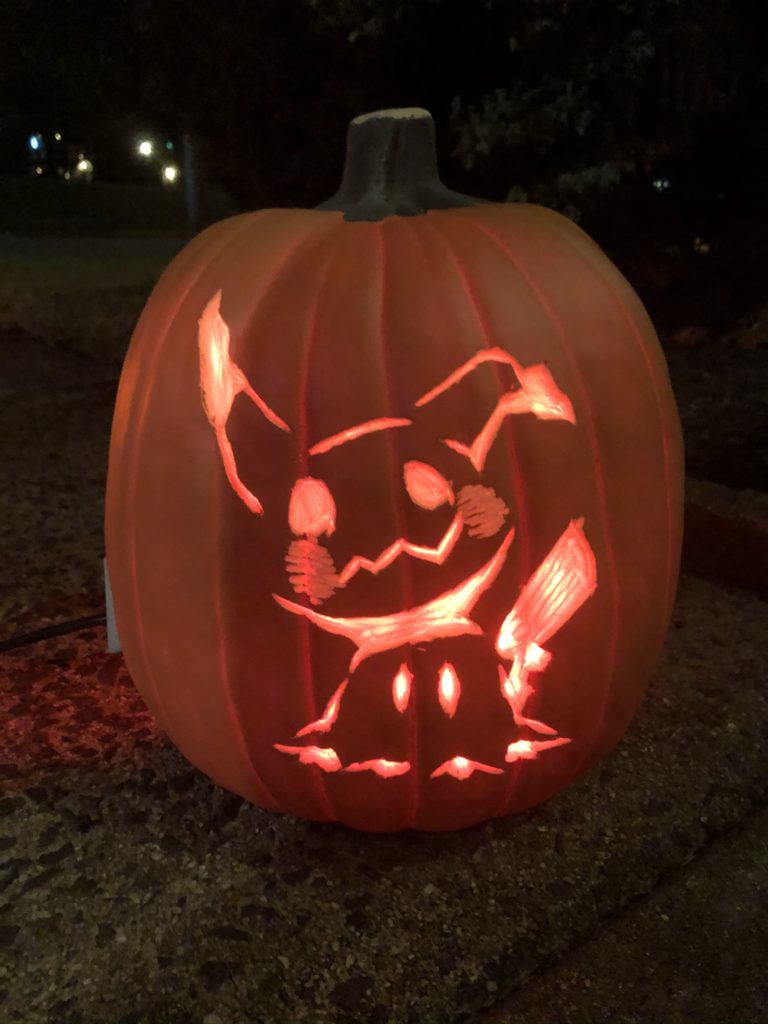 For this one, I wanted to try just carving the surface of the (foam) pumpkin instead of doing full cutouts as is traditional. I think it turned out pretty cool!
Here's all three pumpkins together: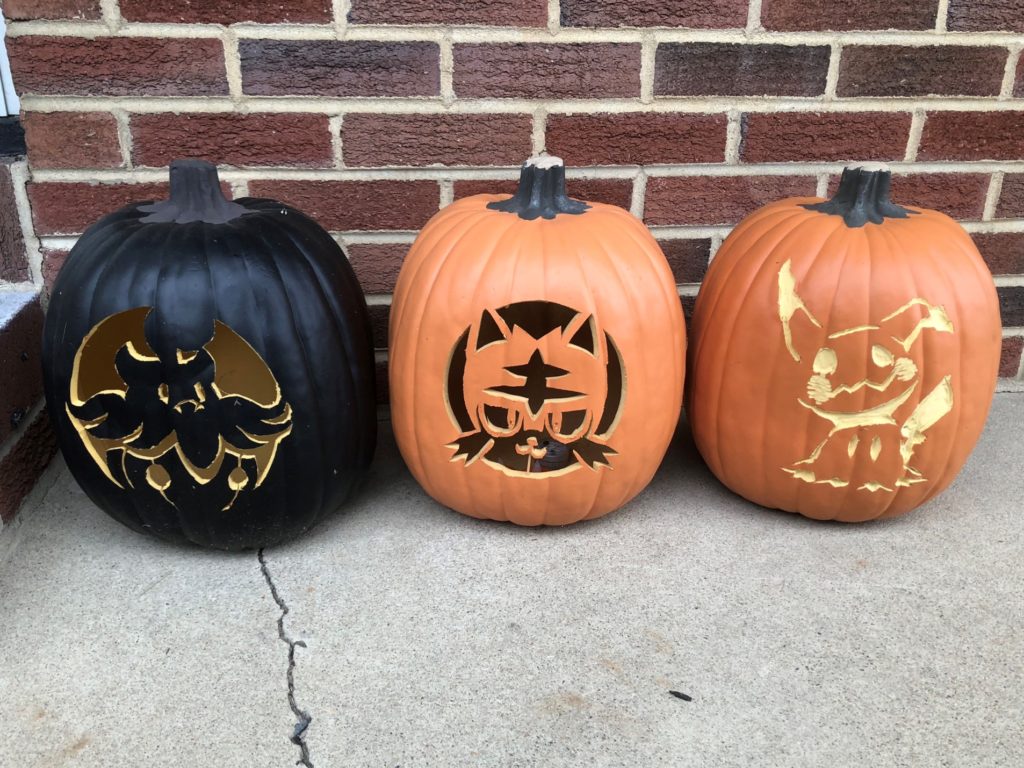 Have a safe and happy Halloween, everyone!