I'm starting to do more in-person marketplace events, so I thought it would be useful to have a page to show off all the fun goodies I will have, since it's a lot different from my Etsy store.
Next event: Trenton Punk Rock Flea Market (and Tattoo Convention!!) – September 9 & 10
Here is a small selection of items I will have for sale:
Handmade headbands of the spooky and geeky varieties! (These are also on Etsy!)
Dice sets and 40mm large D20s! These are from my now-defunct project, Erana's Workshop. My remaining dice sets will be available at the market for a generous discount.
Handmade bags like this backpack and mini tote! I have a big variety of fun, colorful, and geeky fabric and love making one of a kind bags with them. I will have a selection of these at the next event!
Handmade keychains! Some of these are on Etsy but some of them will be NEW!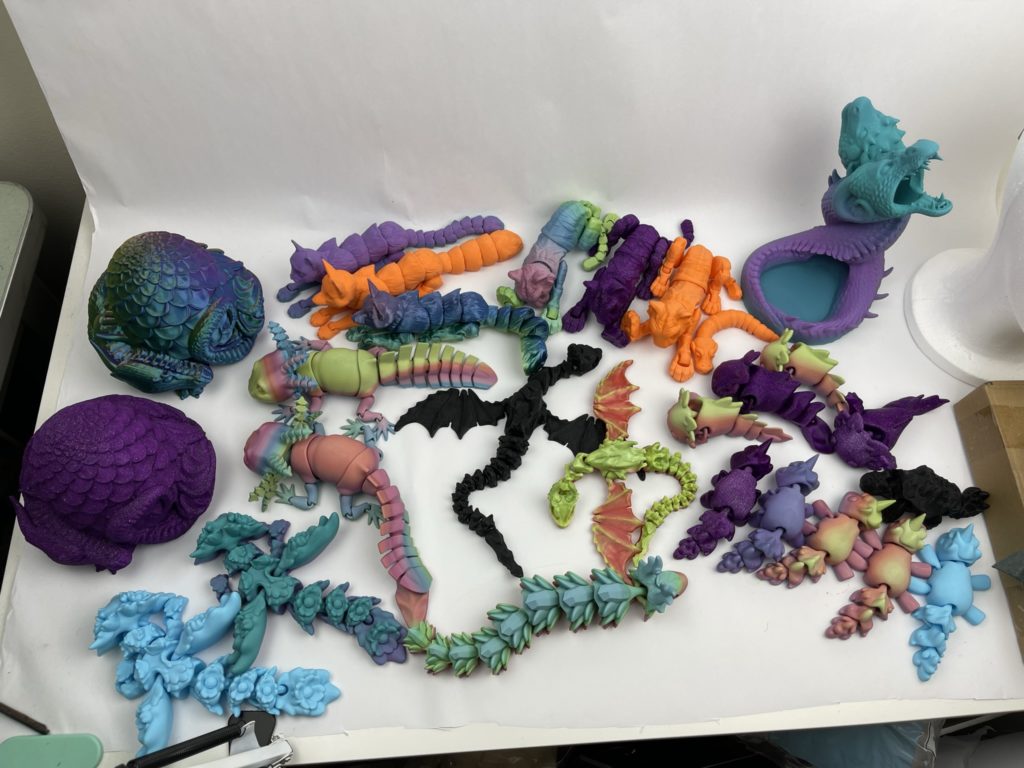 3D Prints galore! I am an authorized seller of designs by Kekreations, Layers in Green, and Matt Mire, whose work are all featured in the above photo.
My selection of 3D prints will include amazing dice towers like this design from Kekreations!
And finally, while they won't be for sale, I will also have a couple display dolls if you would like to check them out and ask about custom orders. These dolls are 3D printed bases (designed by AelithArt, and I am likewise an authorized seller of his work) with handmade wigs, clothing, and accessories.
I hope to see you at my next event!