I was very excited to get Naz's anthropomorphic raven pattern as part of her patreon. I started seriously catching up on Critical Role when the pandemic started and had thought about making a doll of Kiri, the adorable Kenku girl the party encounters early on in the campaign. Naz's version came out so good, I just had to make my own!
The face embroidery was tricky since it combines regular embroidery with applique. I have a one-needle home embroidery machine, so it took some time to do each side of the face. But it came out great!
I used the cloak hood pattern piece as-is but made a fuller cloak since I wanted to go for a rogue-style look.
The legs were by far the toughest part!! I generally use aluminum wire in plush, but this one called for steel wire (this did mean I could use a thinner wire than I would with aluminum). The legs and feet were by far the hardest part, with a lot of wrangling to get both stuffing and wire inside the legs and feet! But I'm so, so happy with how she turned out, it was worth it!
The dagger is just a 2D thing made in 1.5mm minky I had around with some stiff craft facing in the middle. Yes, I took these last two photos so I could make a "What do you have there?" "A KNIFE!" joke.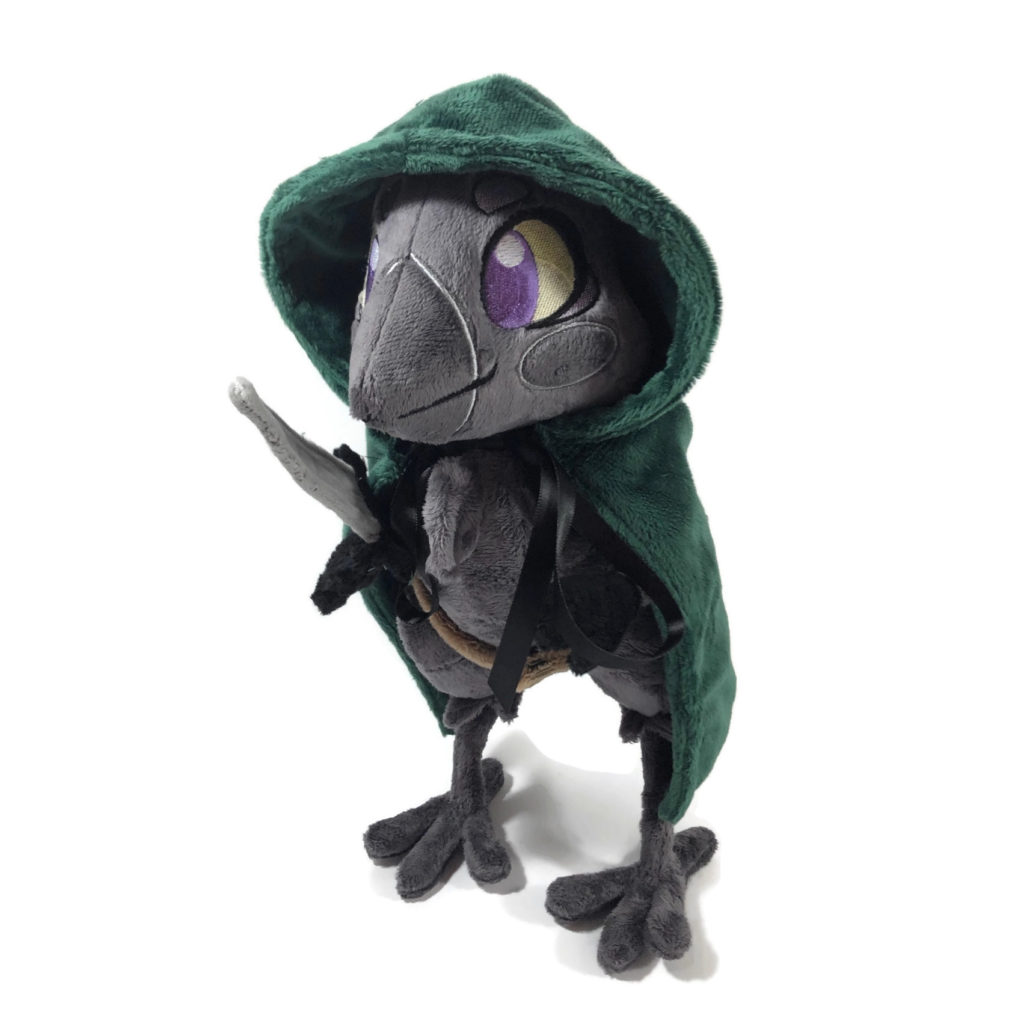 The pattern and embroidery files are not on her gumroad shop as of this writing, but it will likely be there eventually!