A little Halloween treat for you pet parents of cats (and even small dogs!): this free pattern for making bat wings for your pet! This cute costume goes together very quickly and works on its own or as part of something more elaborate. While the pattern is sized for cats and dogs about 10-15 pounds, it can also be sized up or down for any pet that is acclimated to wearing a harness (maybe even guinea pigs or rabbits?). Download and print the pattern, and follow the full instructions below.
You will need:
1/4 yard black quilting cotton (or your color of choice–I used a lighter color here for tutorial purposes.)
1/4 yard Pellon Peltex 71F interfacing (or other stiff craft interfacing) for stability
About 3″ length of sticky-back Velcro
Your pet's normal harness (I have one of these for my cats. Also, this costume will not permanently alter your harness!)
Fold your fabric and place the pattern piece with the base of the wing on the fold. Trace using chalk or disappearing ink marker, then cut out. Repeat so you have two identical pieces.
Trim the seam allowance from the pattern piece and cut one, then one reversed of the stiff interfacing. Here's what you should have:
Fuse the interfacing pieces to the wrong side of one of the wing pieces.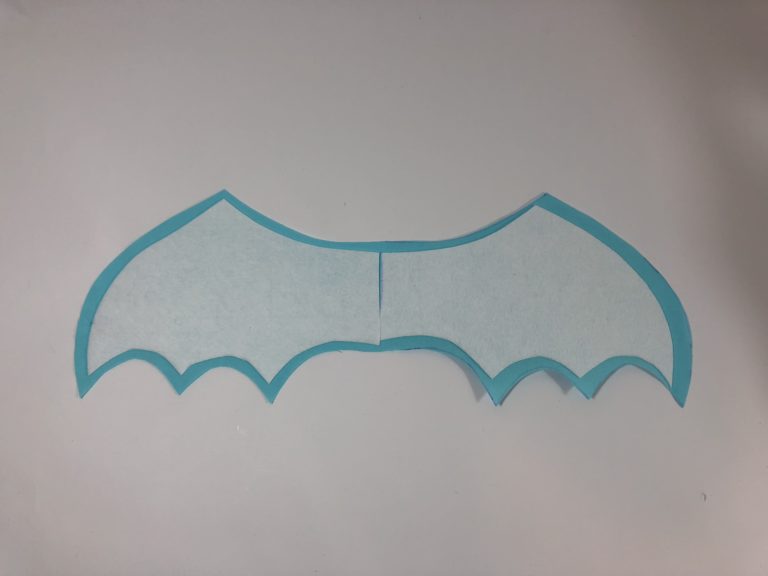 Place the two pieces right sides together and sew all the way around the edge with 1/4″ seam allowance. Leave open about 3″ at the base of the wing for turning.
Trim wing tips and clip curves. Turn the wings right side out, gently poking out the tips and the wing curve with a knitting needle or other dull point. Press. Your interfacing will likely be very wrinkly after turning — put the Velcro on this side of the wings when you get to that step.
Sew up the turning opening. Topstitch bone lines in the wings, if you'd like.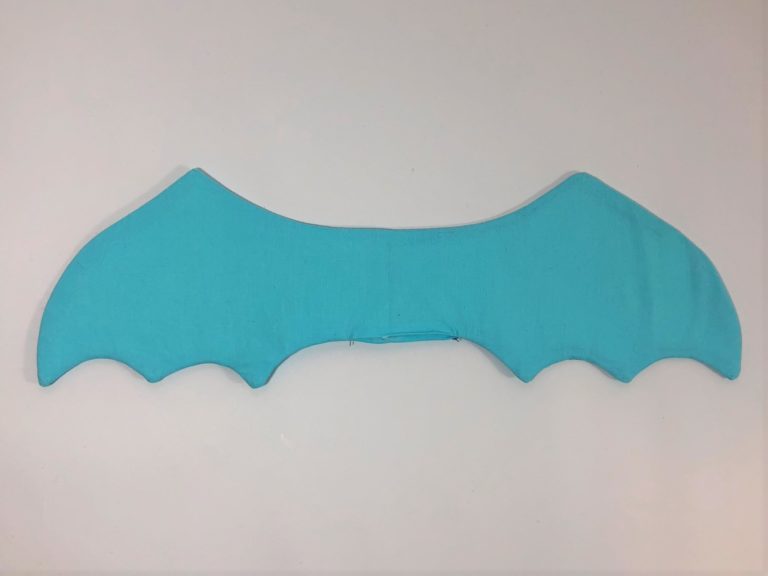 Attach the hook side of the sticky back Velcro to the center back of the wing, as shown, following your product's instructions.
To attach the wings to your pet's harness, sandwich the back strap between the Velcro pieces.
Put your pet's harness on your pet! That's it! Have fun~
Special thanks to our Halloween cat, Elvira, for reluctantly serving as a model!