Happy 2018! I hope everyone had a safe and fun holiday season. I just had a nice bit of time off, and I'm looking forward to getting back to sewing.
Today I want to share with you this wine bag I made for my amazing mother-in-law for Christmas. It features Linda from Bob's Burgers!
The fabric panel is from Silver Fox Fabrics, a custom fabric group. I was so excited when Silver Fox introduced bag panels. What a great idea.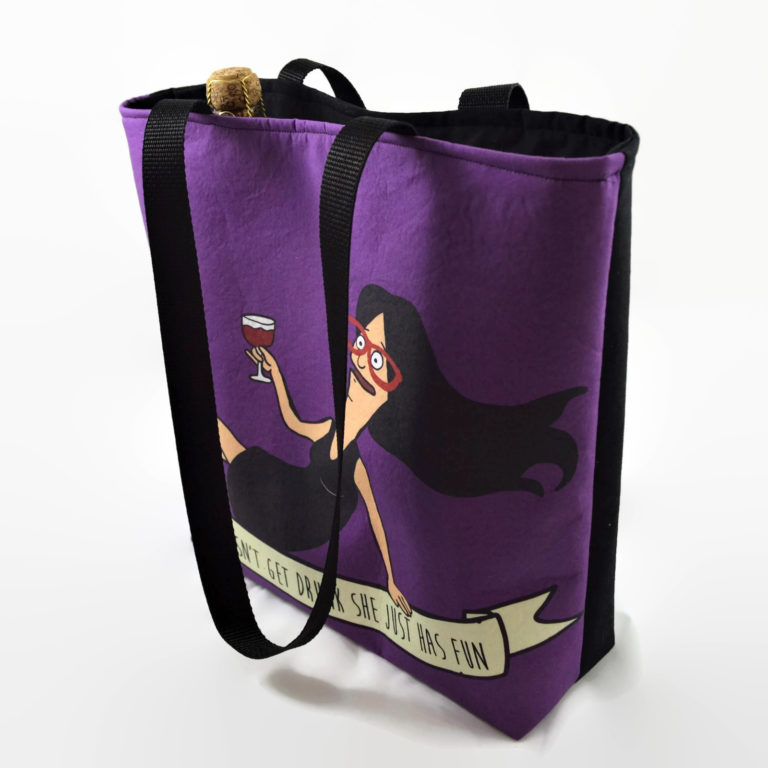 There are a lot of awesome, free wine bag tutorials out there, but I couldn't find one large enough to use with the fabric panel. So I just winged it! It is a very simple squared bottom tote bag, with velcro down the center lining in order to separate the two bottles. The outside is interfaced with fleece, and there are two strips of foam interfacing sewn into the lining around the velcro. The foam pieces were added at the last minute when I realized I needed something to pad the inside as well. If I had to do it again, I would use foam interfacing on the entire lining, then use just SF101 on the exterior.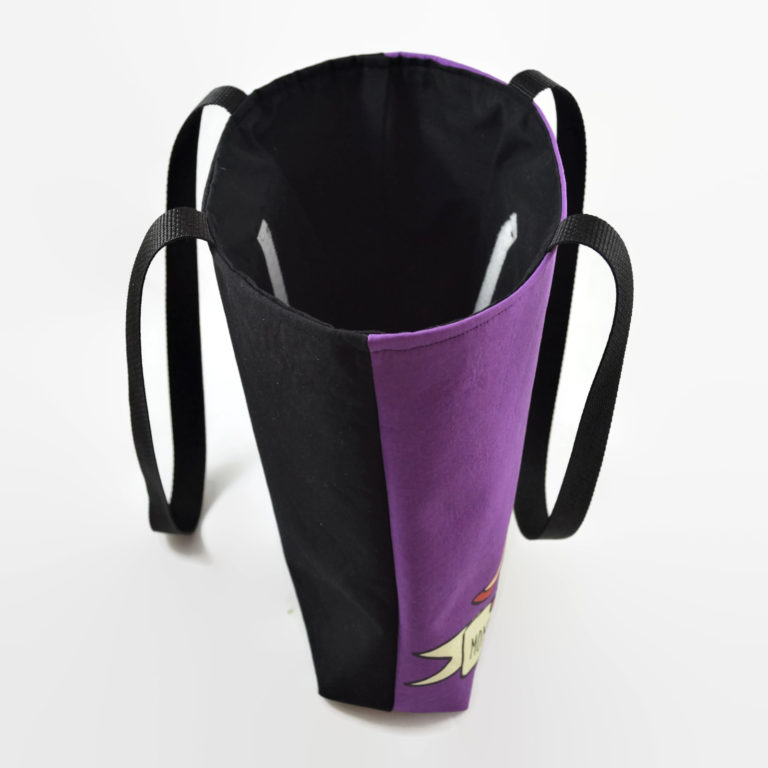 But I still think it came out great!